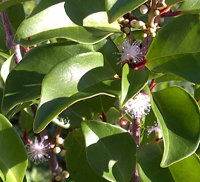 Society Information
Name: Bermuda Botanical Society
Established: September 1985
Registered Charity Number: 249
Contact:

Post Office Box 2116
City of Hamilton HM JX Bermuda
---
Events
Calendar of Events
---
Links
---
International Year of Plant Health 2020
Plant health is increasingly under threat.
Plants are the source of the air we breathe and most of the food we eat, yet we often don't think about keeping them healthy. This can have devastating results. FAO estimates that up to 40% of food crops are lost due to plant pests and diseases annually. This leaves millions of people without enough food to eat and seriously damages agriculture – the primary source of income for rural poor communities
Find out more at including what you can do to help.
http://www.fao.org/plant-health-2020/about/en/
---
British Virgin Islands Botanical Gardens
---
Brooklyn Botanical Gardens
---
Colorado Botanical Gardens
---
Mount Vernon
---
New York Botanical Gardens
---
Royal Botanic Gardens of Edinburgh, Scotland
---
Facebook Links
Hoya carnosa, Asclepiadaceae,- top photo - commonly known as wax plant, is a delightfully flowered - and fragrant - vine. The H carnosa is the only one I have seen in Bermuda (this one flowering in my garden at the moment). There are many other varieties - does anyone in Bermuda have any other kind? Native to Australia and Asia. ...
---
Happy Bermuda Day tomorrow ...