Bermuda Botanical Society Student Awards for Botanical Sciences
The Bermuda Botanical Society started in 1985 with the Mission Statement: "To encourage and support the study and promotion of the botanical sciences within Bermuda". It remains our guiding principle to this day.
The Bermuda Botanical Society Student Awards for Botanical Sciences follow through with that mission. The awards honour middle and secondary students who work diligently on personally chosen, botany-related projects during their school year.
Each school is entitled to one award for a solo or group project. The student is recognized with a certificate, a $100 cash award (students in group projects receive an equal share of the cash), and a free membership in the Botanical Society.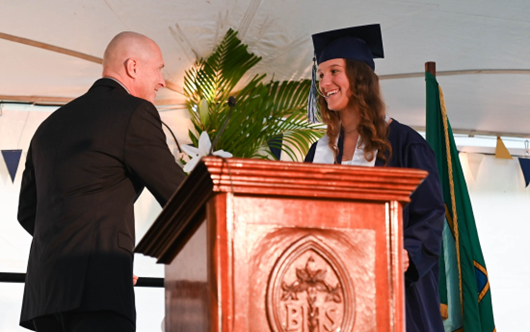 Update on Awards granted
The BBS Award Team were delighted to make 11 presentations towards the end of the school year to students who had participated in the program. We hope this will generate an interest, appreciation for plants and the huge scope for employment in a vast array of fields relating to of botanical sciences.
We look forward to expanding this program. Your membership fees and donations are being put to good use!
Project topic ideas
Suggested project topics:
How native and/or endemic plants take part in an ecosystem.

(This can be Bermuda specific or broader.)

Propagation of native or endemic plant species in Bermuda.

(Devise and conduct an experiment with different methods, and/or research methods used on the island or elsewhere, specific to Bermuda's native/endemic plants.)

Mitigation methods for invasive plant species.

(Devise and conduct an experiment with different methods, and/or research methods used. Many of our invasive plants are invasive in other countries.)

Research plants that support native pollinators in Bermuda.
Volunteer beyond school requirements in a botany-related capacity.

(For example: planting natives and endemics, removing invasive plants, propagating plants in a nursery and others.)

The BBS offers volunteer opportunities

(For example: regularly scheduled maintenance of the Endemic Garden at the Botanical Gardens (BBG), the Tree Tales educational project at BBG, and tree planting for charitable projects – to name a few!)
Examples of past winning projects:
S4 Hydroponics and possible applications in Bermuda
S4 A comparison of inland vs coastal parks in terms of biodiversity
S4 A study on the effect of the colour of light (wavelength) on the rate of photosynthesis in Elodea cadadensis, Canadian waterweed, measuring O2 production rates
S4 A study on the effect of NaCl concentrations on the germination rates of Eruca vesicaria, arugula
S4 An investigation to determine if land use can affect germination rates
S1 4 students worked on a group project. They spent a few months removing invasive plants from the Cacti/Succulent House at the BBG. They created a video discussing invasive plant species in Bermuda, recognition, and mitigation methods. The presented two trifold boards at their end of year fair and answered visitor questions after a brief presentation.
S4 A study to look at the effect of the wavelength of light on the growth (mass and length) of Capsicum frutescens (a wild chili pepper, used in Tabasco)
S4 Comparing the rate of plant growth in ambient air v CO2 enriched air.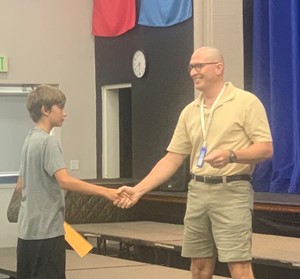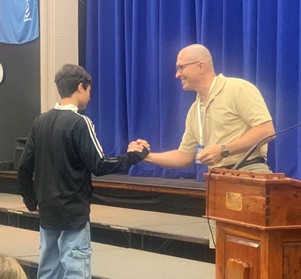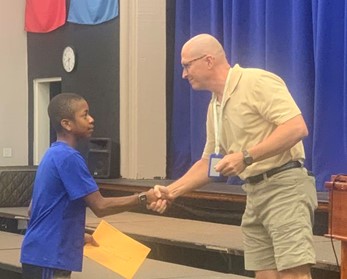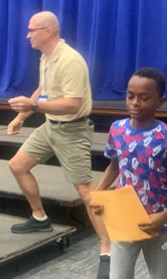 Pictured: BBS Education Executive Committee member, Gary Taylor, awarding the 2023 BBS School Award for Botanical Sciences project to Warwick Academy student winners.