The visit to White's Tree Farm was most enjoyable and informative. A very varied collection of trees, shrubs and palms. The early flowering trees were a welcome sign of spring.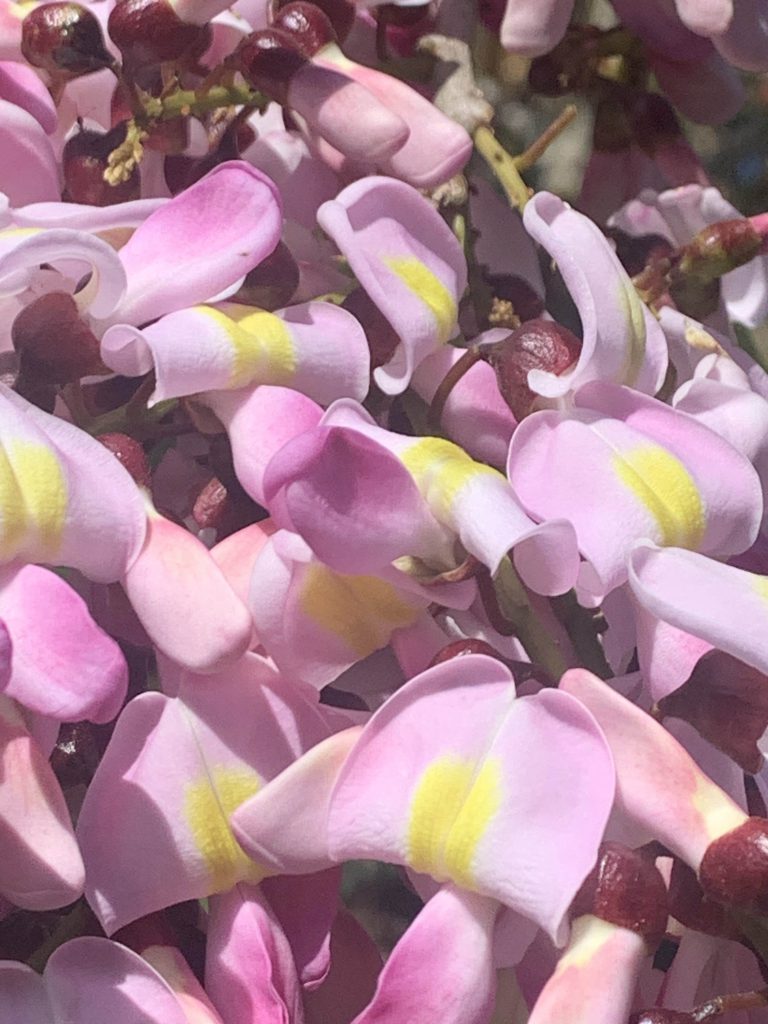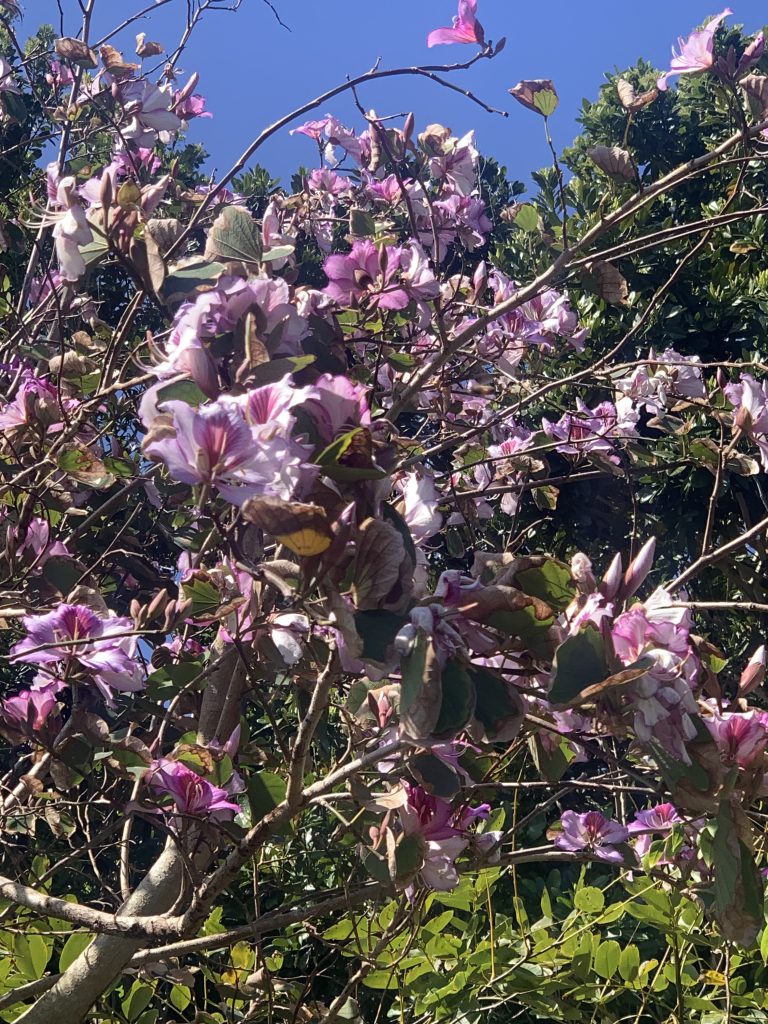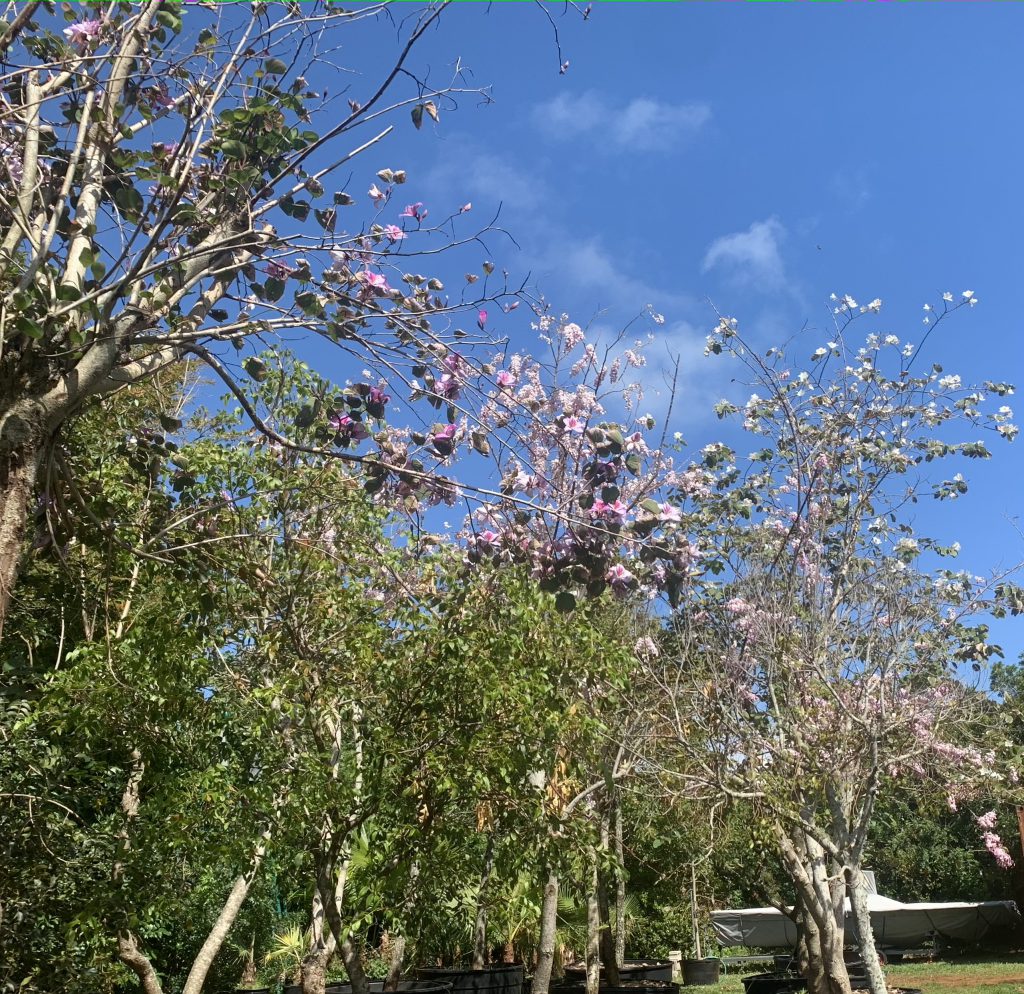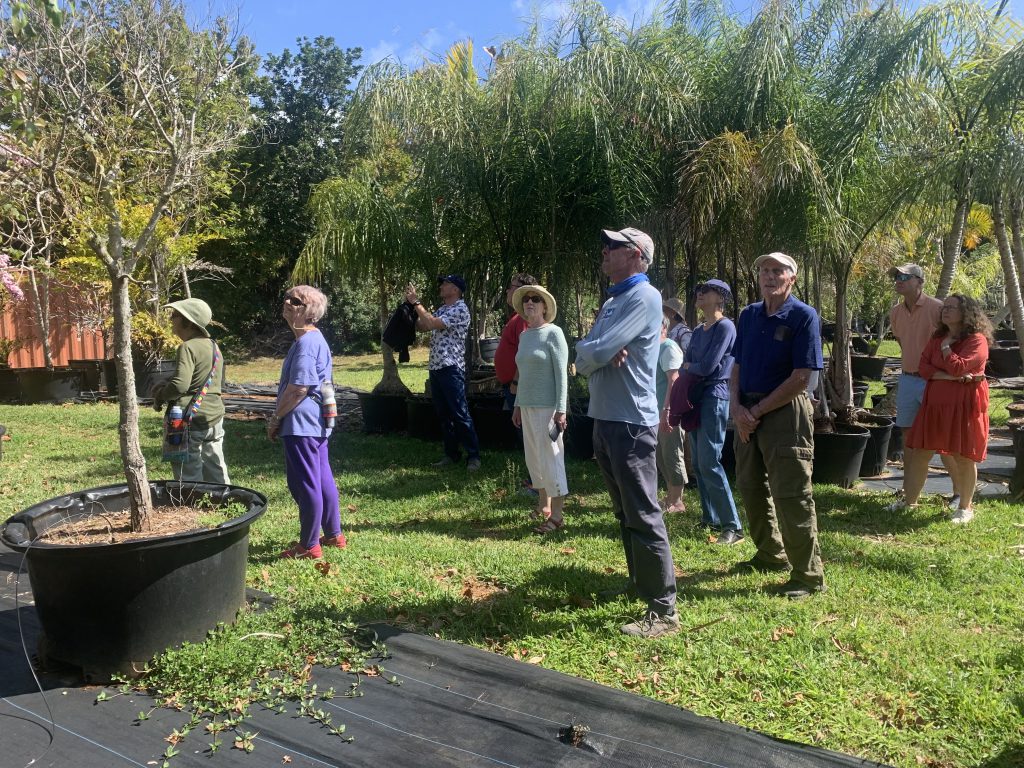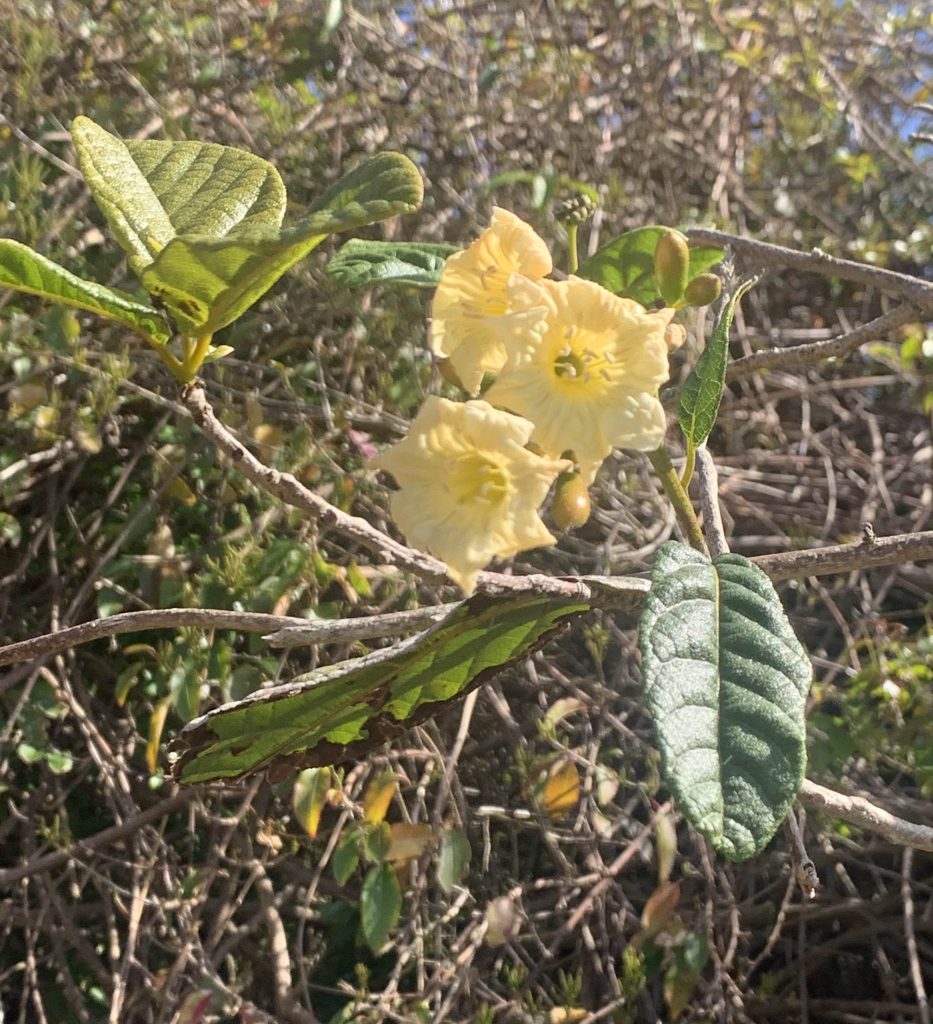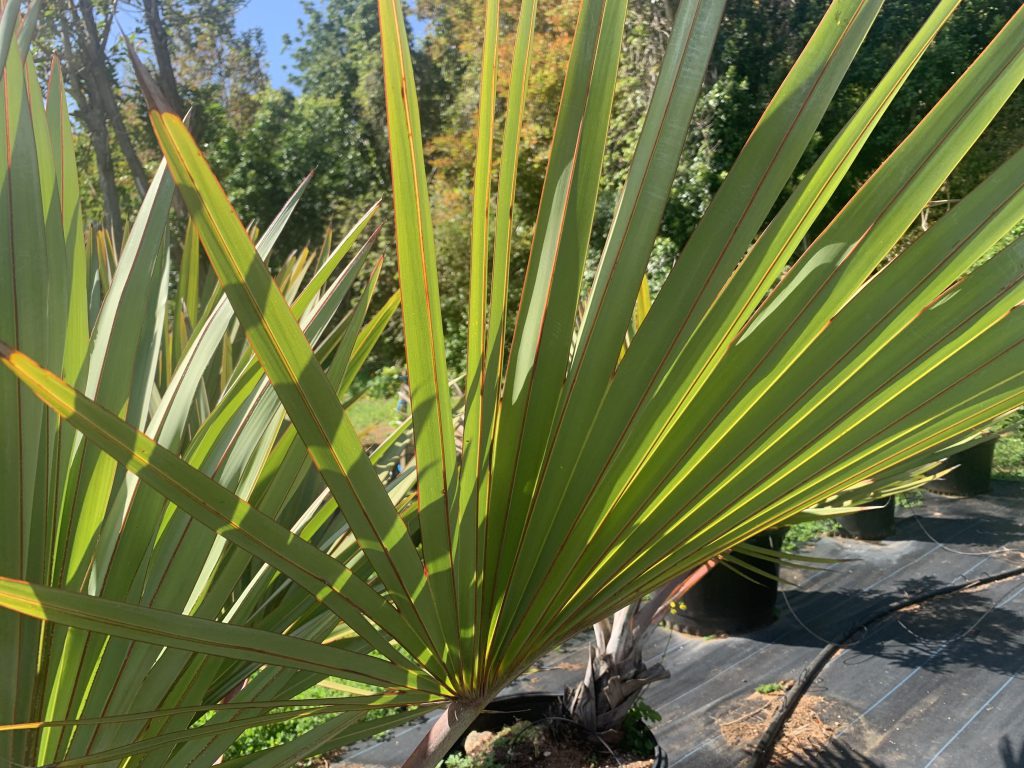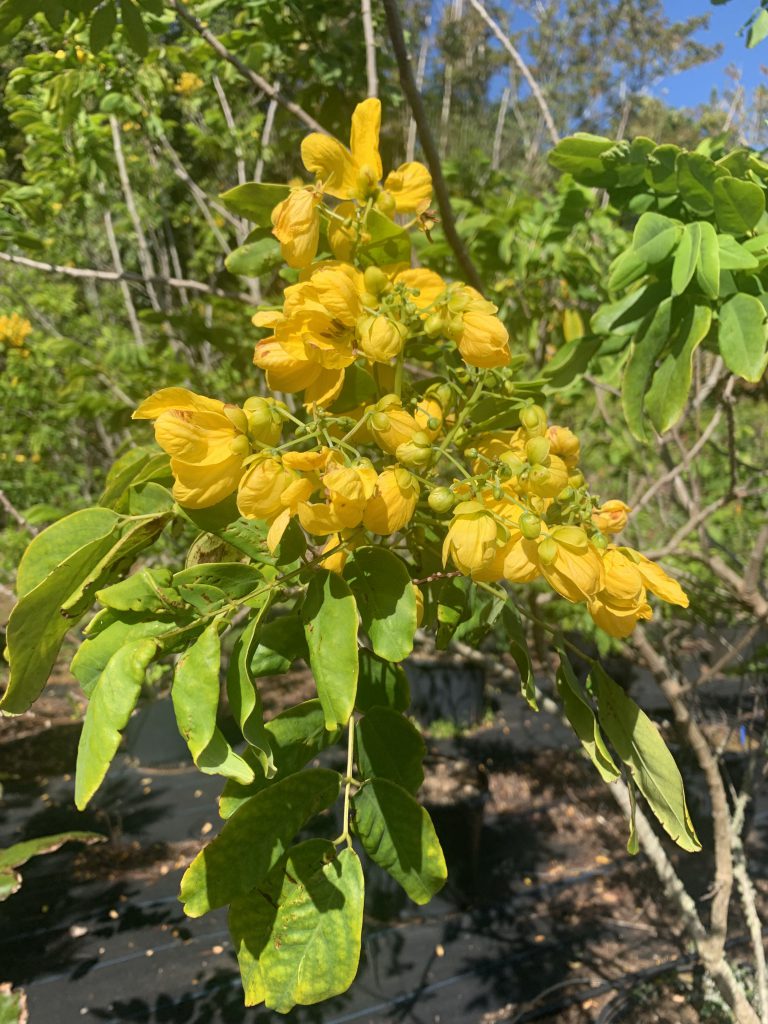 ---
Assessing Extinction Risk (January 2023)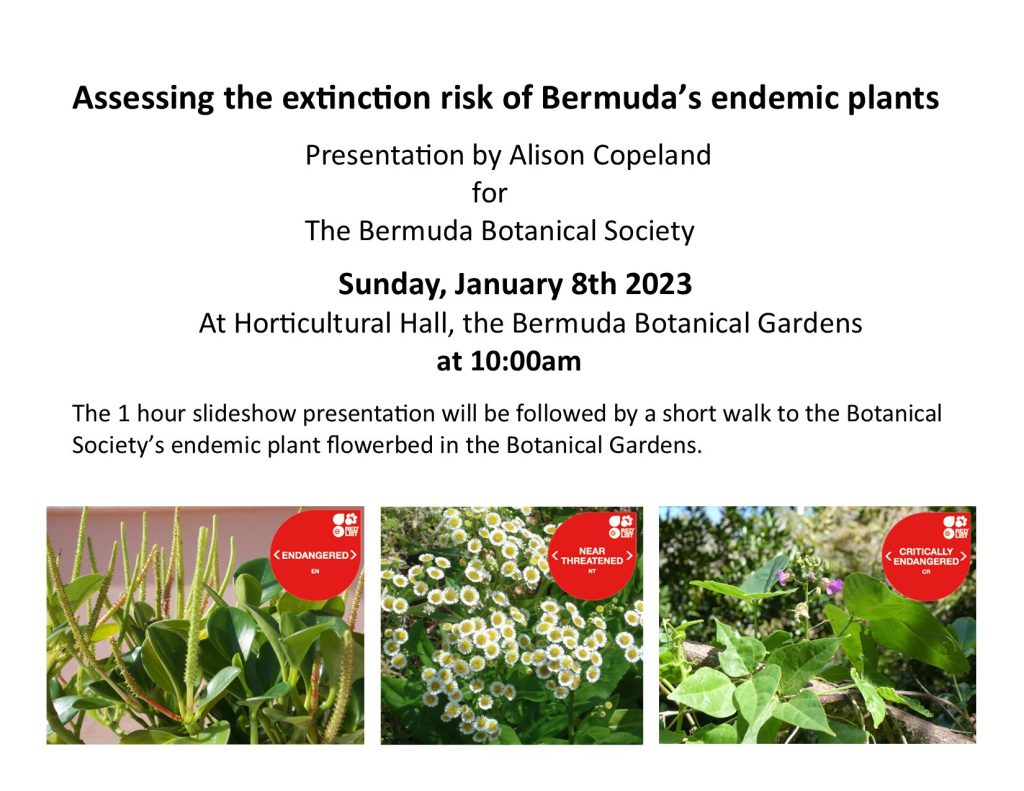 ---
Eve's Pond (March 2022)
Earlier in the year, the Bermuda Botanical Society (BBS) Taskforce changed locations and spent some time weeding and planting native and endemic trees at Eve's Pond, as part of the Bermuda National Trust's project. Many thanks to all those who attended, as well as to those that had the foresight to work on restoring this land to being a nature reserve.
Eve's Pond Reserve was opened to the public in April 2022, and the community are encouraged to come and enjoy the reserve.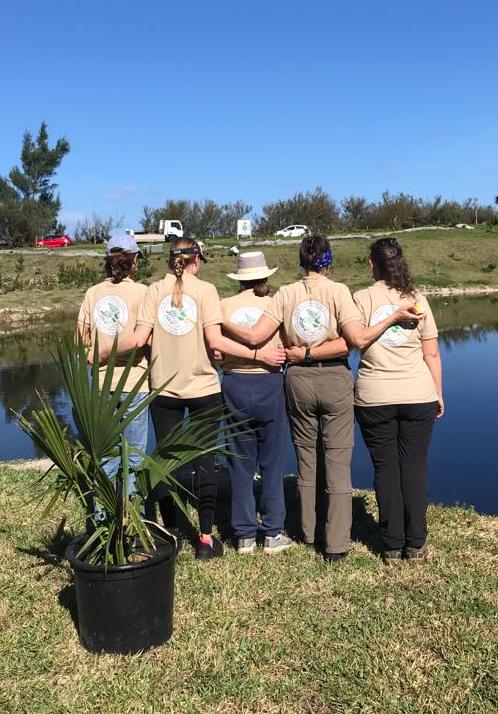 ---
Guided walks (April 2022)
During April, members and friends of the Bermuda Botanical Society enjoyed an informative guided walk along the South Shore dunes, led by Lisa Greene.The South Shore dunes are an important ecological area, home to an interesting variety of native and endemic plants that have adapted in various ways to this harsh environment.
---
Garden Visit (May 2022)
In early May, those that attended were lucky enough to tour the wonderful private gardens of the Chudleighs here in Bermuda. They have spent the last few decades removing invasive plants and planting native and endemic species. The birds, butterflies, and bees were enjoying the garden and were a welcome sight.