Endemic and Native Garden at BBG
Throughout the past two years, BBS Taskforce has been busy working in the Endemic and Native flower bed, in the Bermuda Botanical Gardens. This can be found in front of the Masterworks Museum, and has an informational sign in the bed to illustrate and explain the species planted there. It has been rewarding to see many of these plants flowering over the past few months, most recently the Jamaica Dogwood, Bermudiana and Turkey Berry.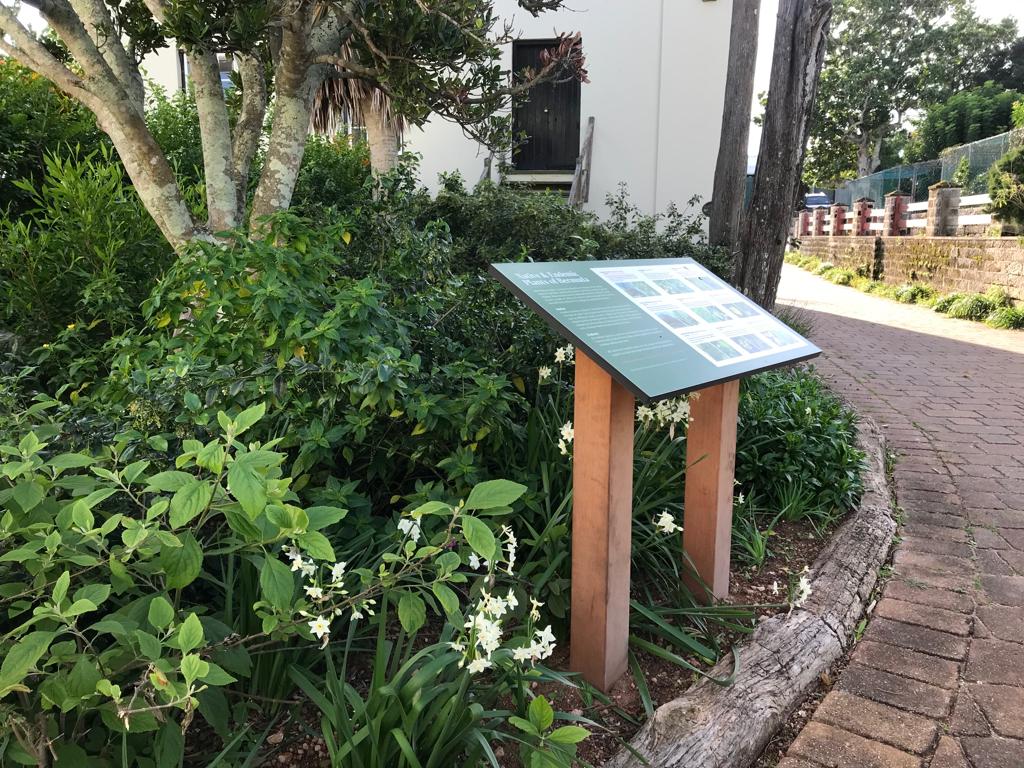 ---
Tree Tales
Tree Tales update: Tree Tales 3
Continuing with the Tree Tales project, Tree Tales 3 was launched early in 2023 on the Palm collection in the Botanical Gardens. In line with the palm theme, we also had Andrew Street, a Palm Curator from Florida, visit Bermuda and provide informational talks on palms.
Tree Tales update: Tree Tales 2
After the success of Tree Tale 1, the second series of Tree Tales 2 was launched, which included a collection of nine featured trees. Each of the featured trees has a sign which includes interesting information about the tree, including fun facts and activities for children. This can be found on the Camden South Lawn (near the Kapok tree area), and we encourage all to stop by and enjoy the tree tales.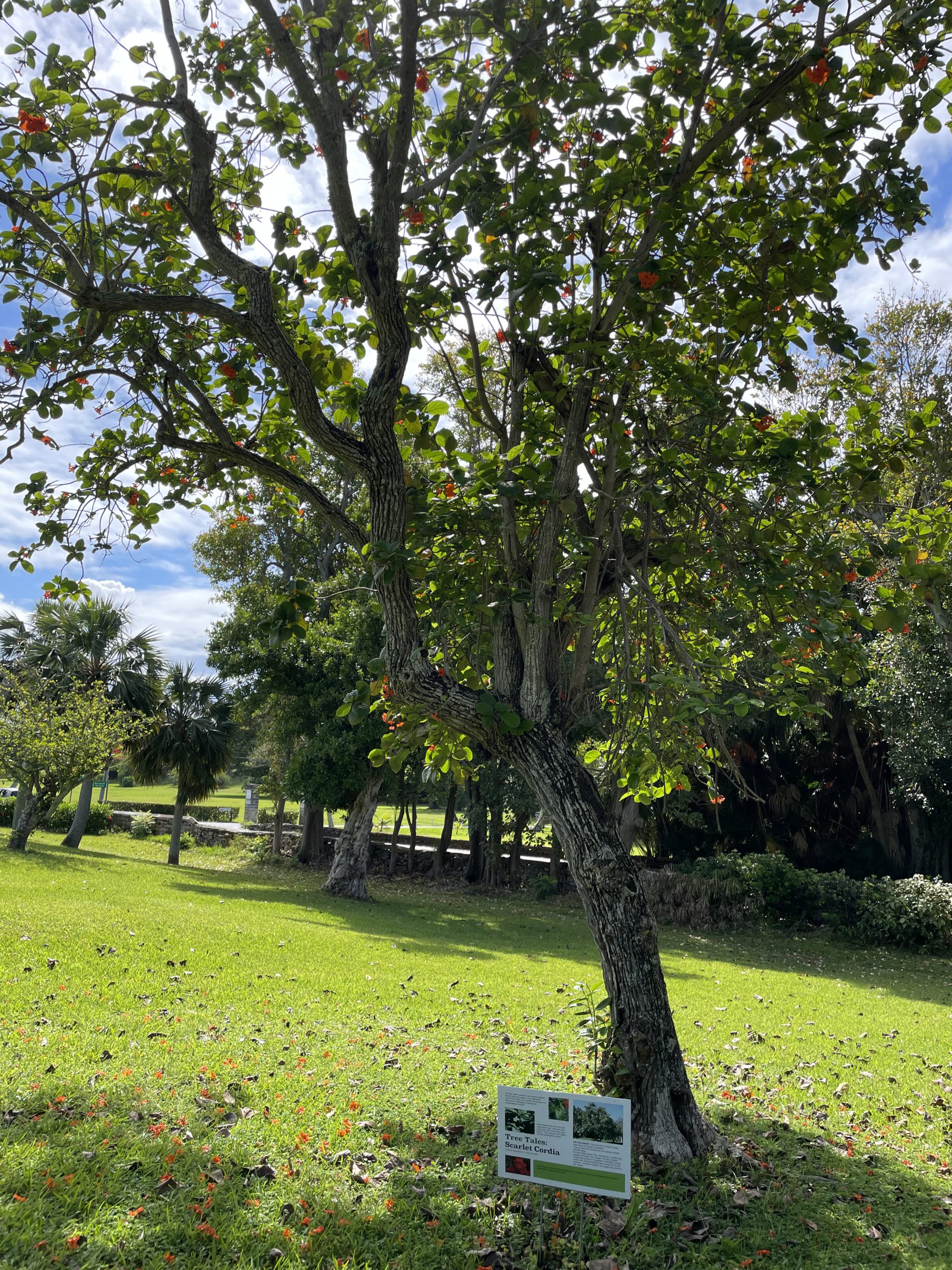 Objectives
To offer an activity in the Botanical Gardens for all ages with special focus on children 4 – 12 yrs
To encourage engagement, interest and respect for Botanical Gardens.
To increase awareness, knowledge, and appreciation of trees.
To provide an educational outside activity for preschool and school-age children, for families, visitors, and student/class visits to Botanical Gardens.
Description
Bermuda Botanical Society will provide informational posters and activities for 10 different species of tree located in a defined area of the park. Posters will be weather-proofed and attractive, complimentary to the style of official graphics in the park. Each poster will be attached to its tree by means of a clear plastic line. Hanging posters closely to the tree trunk will not cause any harm to the tree and should be durable with regard to wind and rain.
Visitors to the park can learn more about each tree from the photos and information on the poster. They are encouraged to try various activities related to the tree. E.g. do a drawing, measure circumference using outstretched arms, do further research at home or school to answer particular questions, etc.
Answers to questions and photos of crafts or drawings, etc. can be submitted to BBS at bdabotanicalsociety@gmail.com. All legitimate entries will be given a certificate, 1 and year membership in BBS. Top submissions will be published in the quarterly BBS newsletter. Winners and other aspects of the activity may be published in the local media
---
---
Tree Tales Series One
The posters below are the first in a series highlighting trees in the Bermuda Botanical Gardens. Informative and attractive, each has an activity for children, most of which can be completed even if you are unable to visit the Gardens.