For the period 1 September 2022 to 31 August 2023
Our Goals: To encourage & support the botanical sciences within the community
Your membership contribution is important to us. It helps the Society to further our goals. We support the following programs:
BBS Annual School Award for Botanical Sciences: To assist Bermuda's horticultural students
LECTURES, WORKSHOPS & TOURS: A winter/spring program on botanical themes to educate and inform our members and guests
As a member of the Society, you will receive the following benefits:
QUARTERLY NEWSLETTER: With news of the Society and advance notice of events
DISCOUNT: On lectures and tours
MEMBERS' DISCOUNT: Animal & Garden House (membership card required)
Annual Membership & Donations *
PLEASE SHOW YOUR SUPPORT BY RENEWING YOUR ANNUAL MEMBERSHIP OR MAKING A DONATION, BY CLICKING ON THE IMAGE BELOW. THIS WILL TAKE YOU TO THE "BDA TIX" WEBSITE, WHICH CONTAINS OUR MEMBERSHIP FORM. PAYMENT CAN BE MADE VIA A SECURE METHOD USING THIS LINK. THANK YOU!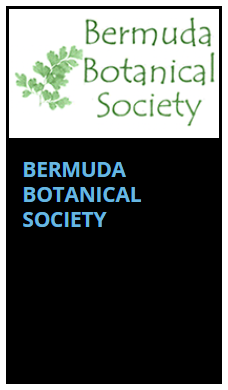 Payment of your membership (or donation) can also be made via cheque or bank transfer. Our payment details are included below, and please do not hesitate to reach out to us via this link if you have any questions. Thank you!
Payment Methods:
Cheque – Made payable to Bermuda Botanical Society (more details after submission)
Bank Transfer – Please send to: Bank of N T Butterfield Account No: 20 006 060 897188 100 (more details after submission)